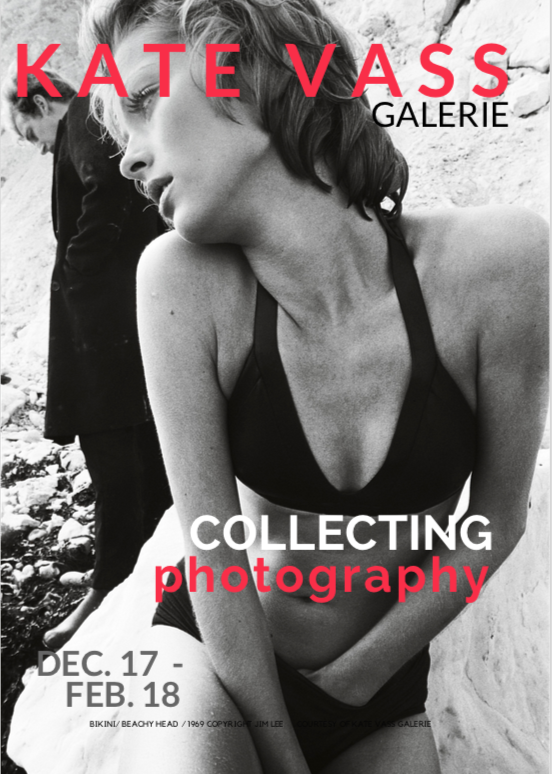 COLLECTING PHOTOGRAPHY
KATE VASS GALERIE QUARTERLY BOOKLET | 1ST ED
DEC .17 - FEB. 18
First edition of Kate Vass Galerie quarterly booklet on collecting art.
The idea of this quarterly is to share news about the gallery and give some helpful advice on collecting art.
This edition is dedicated to photography, which is an exciting segment of the art market with great potential for those interested in owning a unique work of art and for those wanting to build an entire collection.
London artist Jim Lee made his name as a groundbreaking photographer in the 60s and 70s, working early on with the likes of Anna Wintour and setting trends that have endured till this day.